FILMS I HAVE MADE OR IN PROGRESS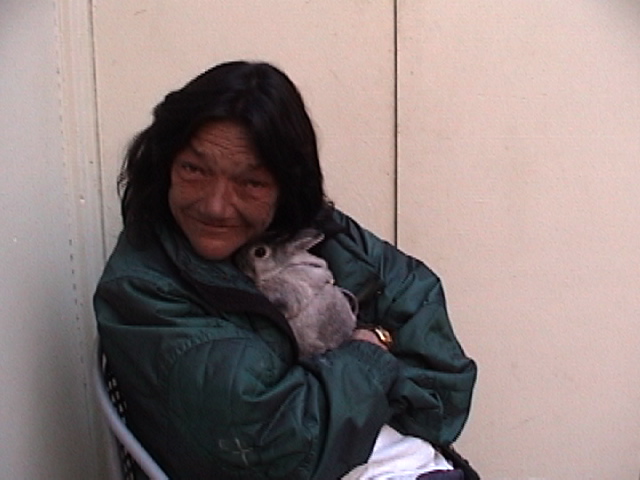 "Know your neighbors"- A Sheri tale
(a working progress)
Synopsis:
Everyone knows about the homeless problem, and has seen them on the streets.
But how many people have taken time to actually stop and get to know?
This mini documentary doesnąt make any judgment about the homeless situation;
but introduces you to one homeless woman living in the Sunset area of San Francisco.
Sheri, who lived in the Sunset with out a traditional home for 20 years or more,
destroys both the Republican and Democrat view on who the homeless are.
She is neither victim or villain, sinner or saint; but a regular neighbor to Sunset residents.
History:
Much of the Sheri interview was originally part of "Why Should I live?"
- a documentary in the 72 Hour Film Project Festival of 2003.
I have been a resident of the Sunset for 7 years and happy to call Sheri neighbor and friend.
TRT - 10:13
Songs:
"Invisible Landlord" - Transcendental Hayride
"Livin' in the City" - BudderBall

SHOWN
Rough Cut Film Festival
The 3rd Bare Bones Script-2-Screen Independent Film Festival ______________________________________________________________________________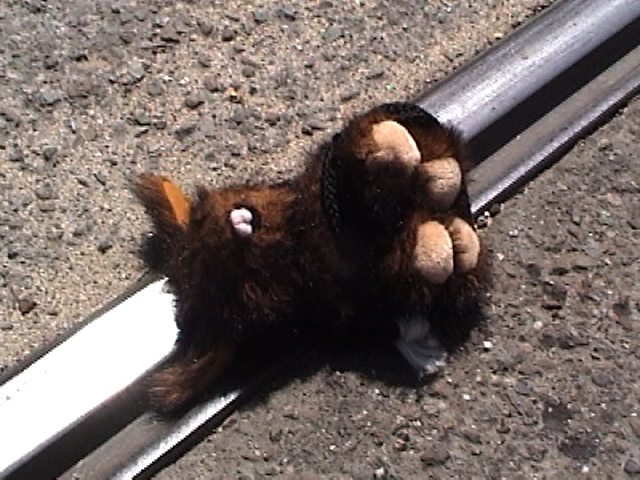 "A San Francisco Fairytale"
Synopsis:
A San Francisco twisted version of a classic fairytale.

History:
This film was produced as part of the 48 hour film festival project.
Shot at the El Rio bar during a benefit show and edited in the bedroom.
TRT - 5:53
Songs:
"It is Cold Outside"- Harvey Rabbit
"EOTFY" - Beanweelvis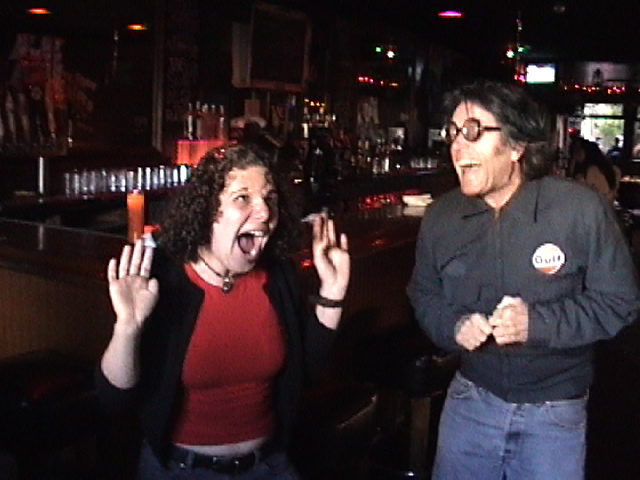 (Harvey Rabbit & M.I. Blue)
________________________________________________________
BIG THANKS AND KISSES TO:
Perforformances by:
Sheri
Elf & Friends
Harvey Rabbit
M.I. Blue
Susan Kuchinskas
Stacey Robinson
Steve Chesney

Tech:
Camera work in ' SF Fairy Tale' - Ron Ress

Taught stuff by and got advice from:
Pat Stacey
Ken
Steve Runyon
Carol Leigh AKA Scarlor Harlot
Michael Dean
Patrick of Radio Shack
Lil Mike
Kim of Golden Gate Park
Brian of Tribe
El Rio folks
Beanweelvis
Transdental Hayride
BudderBall
48 Hour Film People
72 Hour Film People
etc...
Much love to my friends & family
__________________________________________________________________
Down and Dirty Docs
me@lilycat.com
(415) 420-4916
131 Hugo # 3, San Francisco, CA 94122
HOME